Want a cool server to call your home? Join The Friends of GRB program and get privileged access to our servers! Server Full? No Problem. As a Friend of GRB, you can jump on TeamSpeak and we will make a spot for you.

Sponsors
Buy.com!
GoGamer.com




A portion of your purchase will go towards supporting our Radio Stations and Game Servers without adding any additional cost to you.
Game News :: RPG :: RTS :: Sims
Steam Powered
Written by Atomm
Friday, 17 September 2010
You can now enjoy Patrician IV, the sequel to the historical trading simulation and strategy series. Rise through the ranks using your increasing fame and wealth to shape towns from small villages to glorious capitals under your control!


Source
Read more...
Steam Powered
Written by Atomm
Friday, 17 September 2010




Healthpackalypse, This or That?, The Comic should come in what form?


Healthpackalypse!

No health in this versus game.


Grind down the Survivors and don't worry about them bouncing back. With no Health kits in Versus, their permanent health is on a one way ride to zero.



This or That?

For the new DLC for Left 4 Dead 1 and Left 4 Dead 2, "The Sacrifice" we have a Comic, Teaser movie and of course the game. Do you prefer to get a more in depth preview through the comic? Watch the teaser? Wait for the game? Or All of the above?


Here are the votes by platform.


Xbox 360

38% All of the above

33% Watch the Teaser

21% Wait for the game

8% Read the Comic



PC

31% Watch the Teaser

30% All of the above

25% Wait for the game

14% Read the Comic



What Form?

We released the Comic on the web last week. Another issues is coming out on Monday. Besides being released on the web, are there other formats you would like to see?


Next week's mutation: Developer's Choice!
Source
Read more...
Steam Powered
Written by Atomm
Thursday, 16 September 2010
Delve Deeper is a turn-based Adventure/Strategy game that combines HD pixel art, tile placement, and RPG elements in a bright and humorous atmosphere. Up to four players take command of Dwarf mining teams in this fast and furious dungeon adventure meets devious puzzler, building the map as you play for an ever-changing, endlessly replayable strategy experience for you and your three best friends, or three devious AI teams.

"Delve Deeper from Lunar Giant Studios is a new turn-based strategy title for the PC that goes into a special class of games close to my heart," says Patrick Watts of The Adrenaline Vault. Michael Rose of Indie Games says, "It's seriously good fun and quite unique - I certainly haven't seen anything like it before."

Features:

Gorgeous HD Pixel art, quirky humor, and the ever-present King of Dwarves.

Pick your own team of 5 Dwarves from Fighters, Scouts and Miners

Battle 20 powerful Monsters including Goblins, Evil Dwarves, and huge Dragons!

Collect over 100 relics to power up your Dwarves, and view them later in The Royal Gallery!

Earn 50 different Steam Achievements

Track 48 collectible statistics


About Lunar Giant Studios
An independent game company from Batavia, Illinois, Lunar Giant Studios is committed to building ambitious, solidly designed and professionally drawn games with a retro-gaming flair.


Source
Read more...
Steam Powered
Written by Atomm
Wednesday, 15 September 2010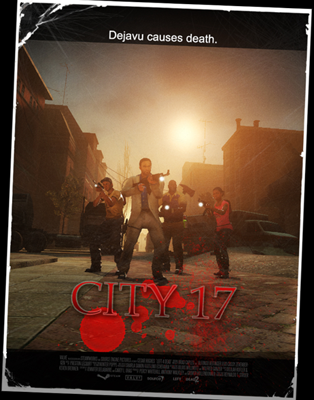 The new featured campaign is City 17. If it seems familiar, it should, it is based on Half-Life 2: Episode 1. While it is may be lacking Gordon, Alyx, and Barney it's not lacking zombies. And no, they aren't your head-crab induced zombies, these are full on Left 4 Dead 2 zombies.



This 5 map campaign offers great Coop and Versus gameplay.



To download and play City 17 please visit our friends at L4DMaps.com



Double clicking the vpk should install it but you can also copy the vpk to \Steam\steamapps\common\left 4 dead 2\left4dead2\addons Either way that is where the vpks need to end up.



Start up Left 4 Dead 2.


Choose to play online and any available game/lobby in your area will show up. Or you can create your own game and choose addons and select City 17 for the campaign.


Since we have the servers up, you can choose Official Dedicated for server type.


We recently released the covers for all four parts of "The Sacrifice" comic. As soon as we did, we started getting requests for the unadorned artwork for desktop wallpaper. So here they are: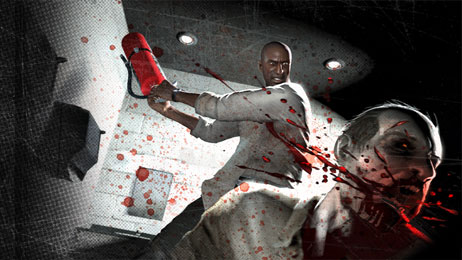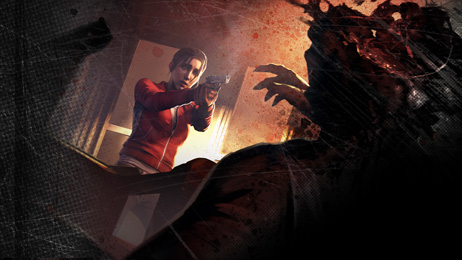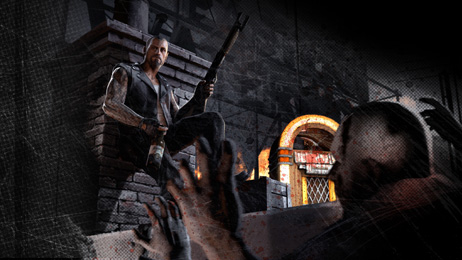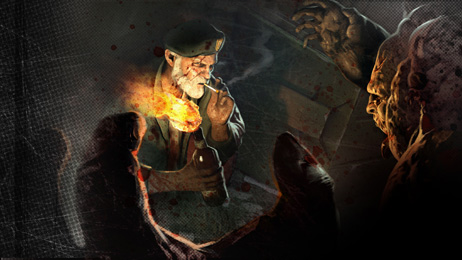 The first part of the comic just came out yesterday and is available here.
Source
Read more...
Steam Powered
Written by Atomm
Wednesday, 15 September 2010
THQ announced today that Warhammer® 40,000®: Dawn of War II ® - Retribution™ will use Steamworks networking and matchmaking to provide co-operative and competitive online play. Dawn of War II - Retribution will be a completely stand alone title in the series and will provide multiple campaigns to play, as well as all six multiplayer races, with new units for each of the existing five races and one new unannounced one.
Source
Read more...
Steam Powered
Written by Atomm
Tuesday, 14 September 2010
Football Manager 2011 is the latest iteration of the award-winning Football Manager series, and if you purchase before launch you will receive select games from SEGA Genesis Classics Collections 1 + 2 for FREE!

The 2011 edition of Football Manager will be more polished than ever, and Sports Interactive will again set a new standard for the genre by adding a host of new features.


Source
Read more...
Steam Powered
Written by Atomm
Tuesday, 14 September 2010
Left 4 Dead comics are here!



Welcome to the first chapter in our four-part Left 4 Dead comic, the Sacrifice! Find out what happens after the military rescued Francis, Louis, Zoey, and Bill at the end of the original Left 4 Dead in four weekly installments, each a whopping 40-plus pages of story and art. Then, download the new DLC "The Sacrifice", where we put the story's conclusion into your hands.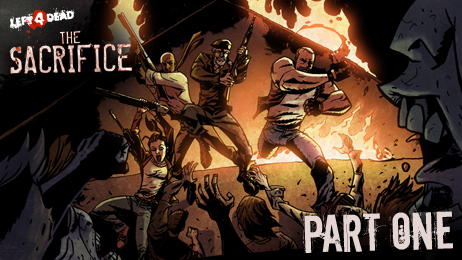 Read Part One here.



"The Sacrifice" DLC will be available for both Left 4 Dead 1 and Left 4 Dead 2 on October 5th for PC, Xbox 360 and Mac.
Source
Read more...
Steam Powered
Written by Atomm
Tuesday, 14 September 2010
When a worldwide chain of events leaves critical service disabled, you assume the role a computer hacker to find out what happened and try to stop it.

Hack into computers, look for exploits and information, steal money to buy hardware upgrades in an attempt to put all the pieces of a big puzzle together.

Hacker Evolution and Hacker Evolution: Untold are now available on Steam.


Source
Read more...
<< Start
< Prev
1
2
3
4
5
6
7
8
9
10
Next >
End >>
Results 199 - 220 of 3817